Current Portfolio
BIYIDE
Growth Capital, China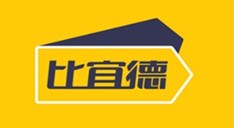 Biyide is a hard discount supermarket headquartered in Shanghai, China.  BiYiDe sells items at the highest quality for the lowest possible prices. The carefully limited assortment covers everything a household needs every day: basic foods like rice, oil, sauces, snacks or beverages, personal care like soaps and toothpaste, and household items like cleaning products and detergents.
Argan, together with the Institute for Simplicity ("IfS") founded BiYiDe in Shanghai in 2016.  The Argan team (then managing the European private equity activity of Bank of America) invested in BIM in Turkey in 1999 and worked closely alongside the IfS founder on the BIM board for 6 years through to its IPO in 2005. During this period the Argan team developed a deep knowledge, understanding, and hands-on experience of the hard discount retail model as implemented in an emerging market.  When IfS was looking to launch a new venture in China, Argan was their partner of choice due to our unique experience as a professional investor in the industry.
POLON-ALFA/AAT
Mid Market Buy-out, Poland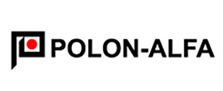 Polon-Alfa is the largest Polish manufacturer of fire alarm systems and dosimetric equipment offering its products primarily in Poland, Hungary and Romania.
Its sister company, AAT, is the largest supplier of electronic security systems in Poland covering the following segments: fire alarm systems, CCTV systems, burglary and assault signalling systems, access control systems and other systems (voice alarm systems, audio and video intercom systems, etc.)
Click to view Polon-Alpha website